Window cleaning equipment & supplies - UK warehouse
We use cookies on this website. You are free to manage these via your browser settings at any time.

Back

SECTIONS

BUNDLES

BUNDLES

WIDEST SELECTION - BEST BRANDS - BEST PRICES

FREE NEXT DAY DELIVERY OVER £70+VAT
10% OFF OVER £100 +VAT

PRICE MATCH

#

BUNDLES

FEATURED PRODUCTS

New

LONDON SERVICES

WE SELL PURE WATER

Call us on 0203 384 1428

TRADE COUNTER IN LONDON

Services

Come on visit our trade counter in South Wimbledon for your parts, repairs,, custom made installation and van mounted systems

VAN MOUNTED SYSTEMS
Unger HiFlo nLite Connect Hybrid Master Pole 22 ft, 4 sections
 
249.02 tax excl.
(ex. VAT)
Extended Length 6.63m / 22'
Collapsed Length 1.87m / 6'
Weight 1.7Kg
4 section telescopic Pole. (Diameter: 26mm /29mm /32mm /35mm )
The diameter of the Pole section you are holding will never exceed 35mm, irrespective of the number of
Extension Poles you add. The diameter of the first section of the Master Pole (holding the Gooseneck and Brush) is 26mm. Wider than industry average, it increases the rigidity of the Master Pole overall, reducing flex usually associated with smaller diameter, thinner tubes. This results in greater stability and control of the Brush, facilitating more efficient cleaning with less effort. Durable plastic Endcap prevents accidental damage to the end of the Pole and features a side aperture for the Hose to exit when used inside the Pole. All Poles, regardless of the grade, are compatible with each other. For instance, combining a Carbon Master Pole with a Hybrid Extension Pole will deliver a great performance at a lower cost than an all-Carbon System, with only a slight increase in weight and deflection.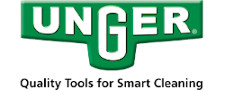 Data sheet
Type

Telescopic 4 sections

Material

Carbon Hybrid

Choice

Make your own

Size

20-22 ft / 6 -6.7 m
This product is also available in pack
£290.65
(ex. VAT)
Save 5%