Ecostream 250L van mounted system with hosereel and telescopic pole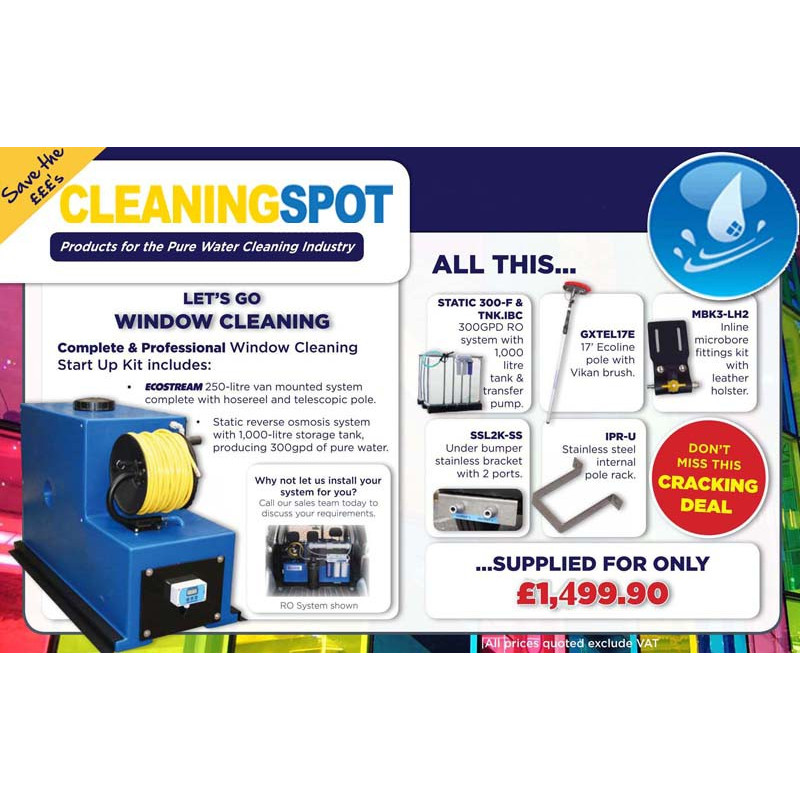  
1499 tax excl.
(ex. VAT)
Please allow 2-3 working days
Complete & Professional Window Cleaning
Start Up Kit includes:
Ecostream 250 liter van mounted system complete with hose reel and telescopic pole.
Static reverse osmosis system with 1,000-liter storage tank, producing 300gpd of pure water.
Features STATIC 300GPD RO system with 1,000 liter IBC tank & transfer pump.
Under bumper stainless bracket with 2 ports.
GXTEL17 17' pole with Vikan brush.
Stainless steel internal pole rack.
Inline microbore fittings kit with leather holster.
Includes shipping to UK mainlands as always.
Data sheet
Filtration

RO/DI
Flash Sale