SPOTLESS Blue Trigger Spray with 750ml clear bottle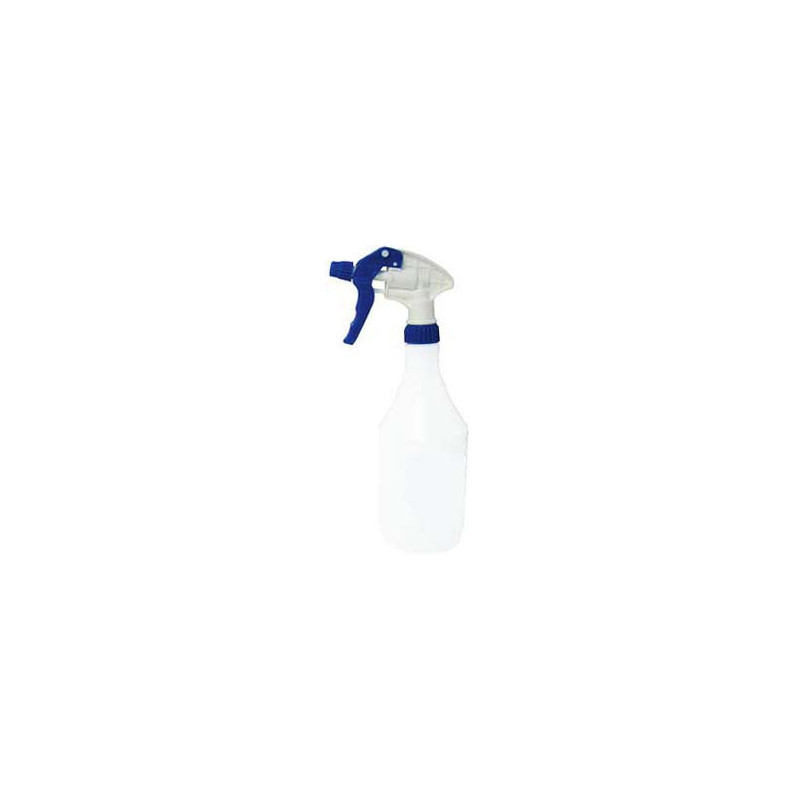  
1.5 tax excl.
(ex. VAT)
Please allow 2-3 working days
750 ml capacity bottle with calibrations for easy chemical dilution, made from HD Polyethylene construction.
Ergo-Spray ergonomic engineering and balance makes this spray head fit the hand perfectly.  'Pistol-Grip' three finger trigger. Adjustable spray pattern, fine spray to jet. Locking nozzle (leak proof). Dip tube filter. Polypropylene construction, choice of six colours. 28 mm/R3 closure, also now available with 28 mm/R4 deep cap closure.
Adjust from jet to stream to suit your application! Simply twist nozzle to adjust - ideal for detergents, bathroom cleaning, pet care, car care, disinfecting, oven cleaning and much more. Dip tube size 190 mm (7 1/2")
Flash Sale