Reviews

Check out what window cleaners are saying about our products.

Why use us?

Get your professional window cleaning equipment and supplies.

Need help deciding?

A handy guide to help steer your water fed pole system choices.

Loyalty

We reward loyalty. Sign up today and get rewards every time you spend.
Window cleaning equipment
Cleaning supplies offers
For limited time only
£1,195.43
(ex. VAT)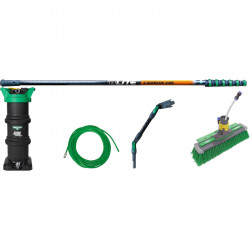 Regular price
£1,406.39
-15%
Price
£1,195.43
(ex. VAT)
For limited time only
£18.08
(ex. VAT)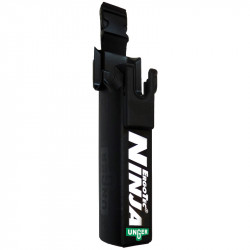 Regular price
£29.16
-38%
Price
£18.08
(ex. VAT)
For limited time only
£1,325.05
(ex. VAT)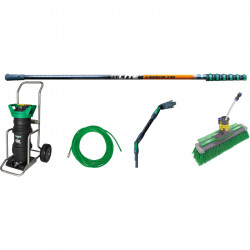 Regular price
£1,558.88
-15%
Price
£1,325.05
(ex. VAT)
For limited time only
£557.34
(ex. VAT)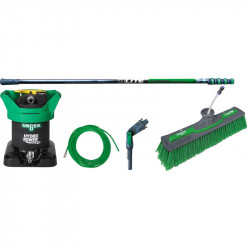 Regular price
£655.69
-15%
Price
£557.34
(ex. VAT)
For limited time only
£393.81
(ex. VAT)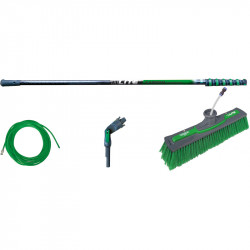 Regular price
£463.30
-15%
Price
£393.81
(ex. VAT)
 Latest product reviews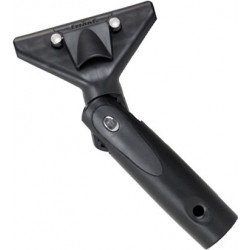 Have used these from the get-go. Swivels so great for shop fronts.
Order Online Now to Buy Professional Window Cleaning Equipment in UK
Whether you need window cleaning equipment for commercial or personal use, Cleaning Spot can provide the right product at the right price. Place your order online now to get attractive discounts and free shipping on qualified orders, across the UK. 
Cleaning Spot is one of the top window cleaning suppliers in the UK with hundreds of new and happy customers every day. We update our website daily with the newest and greatest window cleaning equipment to make life easier for window cleaners. Keep up to date with our special deals and great offers that we have every week.
At Cleaning Spot we offer window cleaning equipment for everyone. We have ranges aimed at the Professional Water fed Pole window cleaner who want to reach and wash windows up tp 6 floors, the skilled Traditional Window Cleaner, the internal Window Cleaner and those who just want to clean their own homes or businesses. Whichever you are, you will find the right product for you. 
We have only the best quality products from the most reputable brands so you can be assured that you will have the right tools for the window cleaning job. 
We are suppliers and distributors of professional brands such as Unger, Ettore, Moerman and Lewi or Wagtail and we offer the best online prices for these. Please also submit your query if you want a price match on these most popular brands.
If you have any troubles finding the items you want, please call our warehouse in London on 020 3384 1428 and a member of our friendly staff will be ready to help you with your purchase. Cleaning Spot: Professional Window Cleaning Equipment, Tools, Accessories & Supplies for UK's window cleaners
At Cleaning Spot, we provide a wide range of window cleaning tools and equipment to clean residential and high-rise commercial windows with ease. Buying professional window cleaning equipment from our online store is fast and convenient.
Choose & Buy Online from a Wide Range of Cleaning Supplies
We are authorised UK stockists for Unger, Moerman, Lewi, Qleen, Ettore, Wagtail, Titan Labs, Tulsion, Vikan, Shurflo, and Aquatec brands as well as many others. We are also official suppliers of carpet cleaning machines and products from Prochem, Craftex, Clover and Chemspec. We have thousands of products in stock in our warehouse in London.
Window Cleaning Equipment
If you are looking forward to buying window cleaning equipment in the UK, Cleaning Spot is one of the best online store to visit. We sell top-notch window cleaning equipment that stands the test of time and serves the purpose befittingly. We sell and ship window cleaning supplies all over the UK and Europe. So, place your order now and get it delivered at your doorstep within 1-5 business days.
Window Cleaning Supplies
Cleaning Spot is one of the trusted suppliers of window cleaning products, window cleaning equipment - water fed poles, janitorial, microfibre cloths, pure water equipment, products to reach and wash at high-level, window cleaner start up kits and much more. Browse through our various categories to pick the cleaning tool or equipment that best meets your requirements.
Cleaning spot is also one of the largest mixed bed resin stocklist, we sell Unger resin and also the best brands like Tulsion or Cedelite resin.
We also have a big selection of carbon telescopic water fed pole for the pure water window cleaning.
Window Cleaning Accessories and tools
In order to enhance your cleaning experience as a professional, we provide various accessories, which are affordable and can be integrated with your existing window cleaning equipment.