Back

SECTIONS

WIDEST SELECTION - BEST BRANDS - BEST PRICES

FREE NEXT DAY DELIVERY OVER £70+VAT
for UK Mainlands


PRICE MATCH

#

BUNDLES

IN LONDON

WE SELL PURE WATER

Call us on 0203 384 1428

TRADE COUNTER IN LONDON

Services

Come on visit our trade counter in South Wimbledon for your parts, repairs,, custom made installation and van mounted systems

VAN MOUNTED SYSTEMS
Clover UBIK 2000 Universal Cleaner Concentrate 5L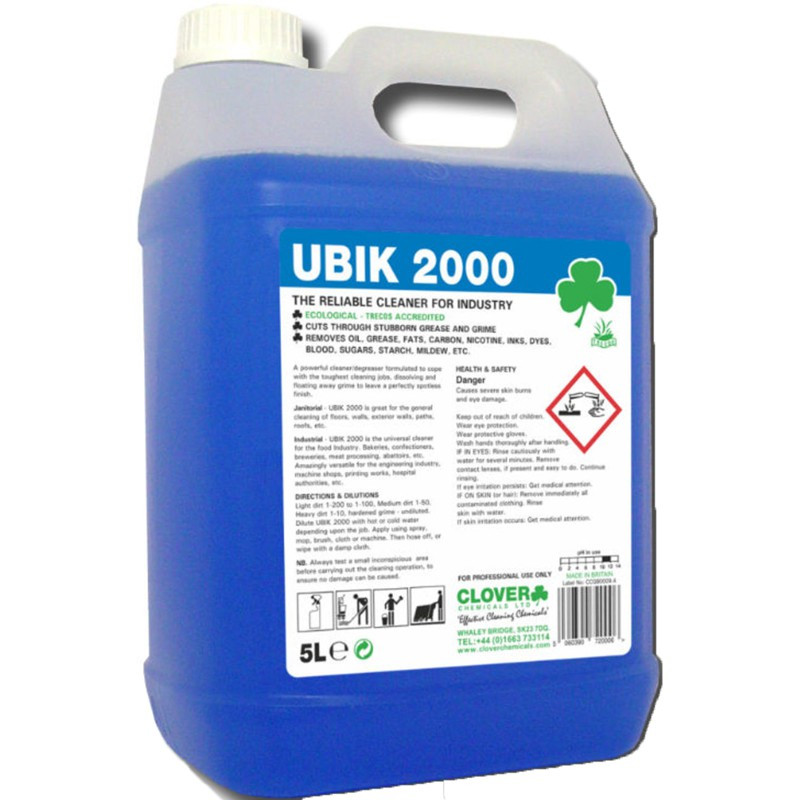  
A universal cleaner and degreaser concentrate, designed to dissolve and float away the toughest grime and leave a spotless finish.
A powerful, blue, alkaline cleaner and degreaser, designed to perform quickly to maintain hygiene in food environments.
Ideal for cleaning food oils, fats, blood, dirt, industrial oils and grease from a multitude of surfaces, including; concrete floors, industrial paintwork and painted floors, plastic walls and ceilings, ceramic tiles, plastic coatings, machinery and equipment, stainless steel and anti-slip floors.
Ubik 2000 boast numerous uses within the food industry; kitchens, bakeries, meat processors, food processors, confectioners, pie makers and snack manufacturers.
Clover Ubik 2000
19 Oct 2021
By

Tatum B.
This product is amazing. Makes job so easy
It's perfect for dirty conservatories. Highly recommended
Barnstaple window cleaning
30 Sep 2020
By

john G.
A big help when cleaning gutters and fascias. I dilute at around 50-1.
Ubik
21 May 2020
By

Jonathan T.
Ive used this stuff window cleaning for years. if you have algae on your PVC - this stuff deals with it no drama and you can dilute it quite a lot to go further.
fast delivery and great company.