Back

SECTIONS

WIDEST SELECTION - BEST BRANDS - BEST PRICES

FREE NEXT DAY DELIVERY
OVER £70+VAT (UK Mainlands)

PRICE MATCH

BUNDLES

PRODUCTS

Featured

IN LONDON

WE SELL PURE WATER

Call us on 0203 384 1428

TRADE COUNTER IN LONDON

Services

Come on visit our trade counter in South Wimbledon for your parts, repairs,, custom made installation and van mounted systems

VAN MOUNTED SYSTEMS
Complete SPOT-LITE V2 Hybrid water-fed Pole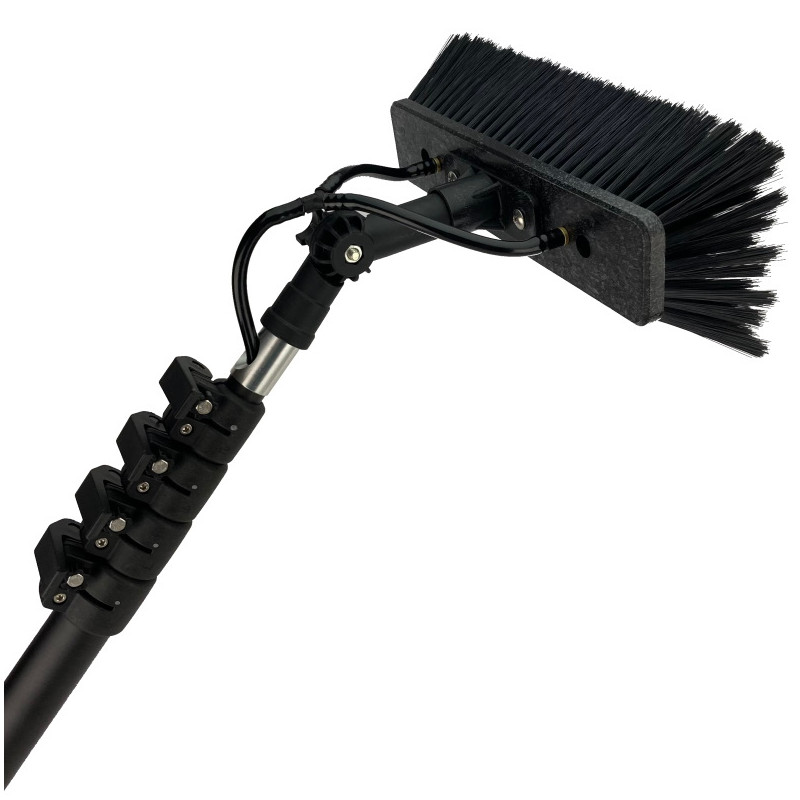  
(ex. VAT)
Please allow 2-3 working days
Spot-Lite Hybrid Waterfed Pole READY TO GO complete with double trim brush, tubing with about 2m extra length, angle adapter AD1 (18-22ft ) or AD1-6 (27-35ft), and a connector
(choose with either AHA6 hozelock type connector or Rectus type 21 SFTF06)
For any other combination please go to product code SLHB2 to select your type of brush, hose, gooseneck....
Hybrid - Considered by many window cleaners as the ideal choice of pole construction for mid-size poles. Combination of both Glass Fibre and Carbon materials gives you some of the weight saving and rigidity of Carbon but but keeping the price nearer to Glass Fibre!
Price - hard to beat!
Hybrid carbon composite pole

Excellent workmanship and quality materials used to make a pole that will last. When comparing the weights to glass fibre, it might only look like a few grams difference in weight but you will notice this when using a pole every day!


Compact sections

Even our 27ft pole has a compressed size of just over 5ft... Excellent manoeuvrability and easy to carry / transport.


Strong clamps

Small yet strong clamps with a lateral lever creating further weight savings and improved ease of use. Clamps are quick to adjust with a simple mechanism, without the need for tools.
Double trim brush
Quality lightweight brush made in UK, this is not a cheap cheap brush made in China like those from some of our competitors
For the range of spare parts click here
| Length | Collapsed length | Weight | Sections |
| --- | --- | --- | --- |
| 18ft / 5.23m | 4.8ft / 1.50m | 1.10Kg | 4 |
| 22ft / 6.40m | 4.8ft / 1.50m | 1.35Kg | 5 |
| 27ft / 8.10m | 5.1ft / 1.55m | 1.80Kg | 6 |
| 30ft / 9.00m | 5.6ft / 1.70m | 1.99Kg | 6 |
| 35ft / 10.35m | 5.6ft / 1.70m | 2.49kg | 7 |
 Reviews (0) - Review moderation 
---
There are no reviews for this product yet.
Subscribe to our
Newsletter
Sign up today for exclusive offers. No spam, never. Subscribe our newsletter today!