Unger Ninja Bucket on a Belt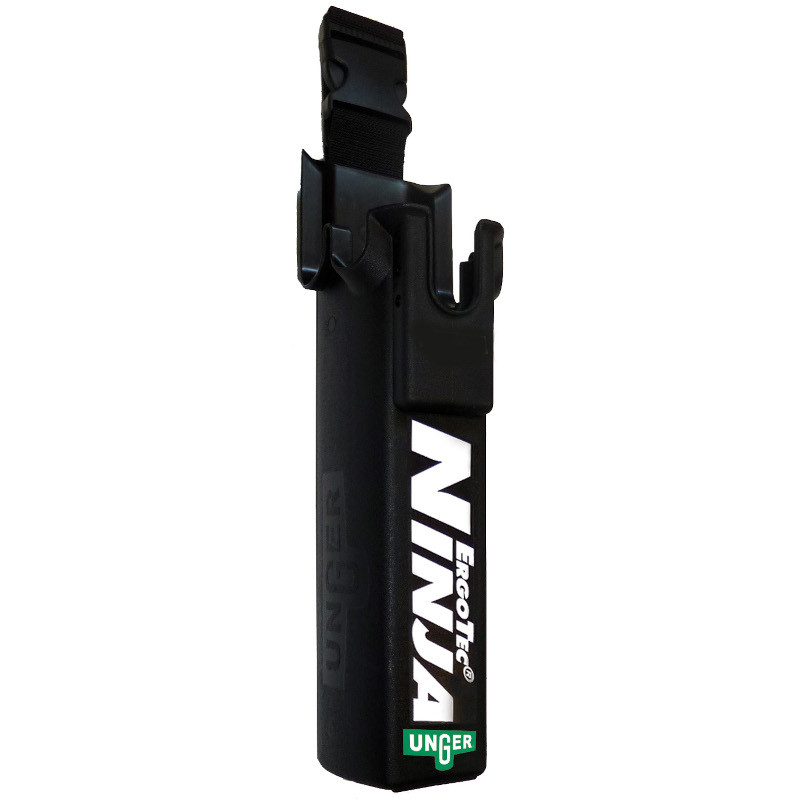  
Unger ErgoTec Ninja Bucket on a Belt
Practical Bucket on a Belt from Unger features stylish new design and provides quick and safe access to most important tools. 
Suitable for all Squeegees, including the ErgoTec® Ninja, the Bucket holds 2 Squeegees, 1 Washer and 1 Scraper, as well as 0.75L of cleaning liquid. 
The new design features "ErgoTec Ninja" sticker on the front and the Unger logo on the sides of the Bucket.
Designed to suit both left and right handed window cleaners, the Bucket can be easily attached to any belt with the quick release lock. Ideal for working at height and in narrow spaces - no more climbing up and down the ladders!
Belt not included.
Great product
15 Jun 2022
By

Joe S.
Great bucket on a belt for holding squeegee, scrapers and washer. Makes ladder work so much easier and safe.
Great hip bucket with good hinge to keep upright. Perfect for Unger products, okay for other brands
14 Jun 2022
By

Antony C.
It can take some getting used to, but this hip bucket is a great companion to have your tools safely stashed away. The hinge is the best I have had as it moves quite smoothly at keeping the bucket upright, which means no spilling the water inside the bucket.

No 5 star as the squeegee holder doesn't do well at holding really small squeegees, and although it can hold other brands okay, it's really designed for Unger products.
not comfortrable
09 Jul 2020
By

Nikolajs O.
just didn't work for me.