Digital Variflo+ V16 Pump Controller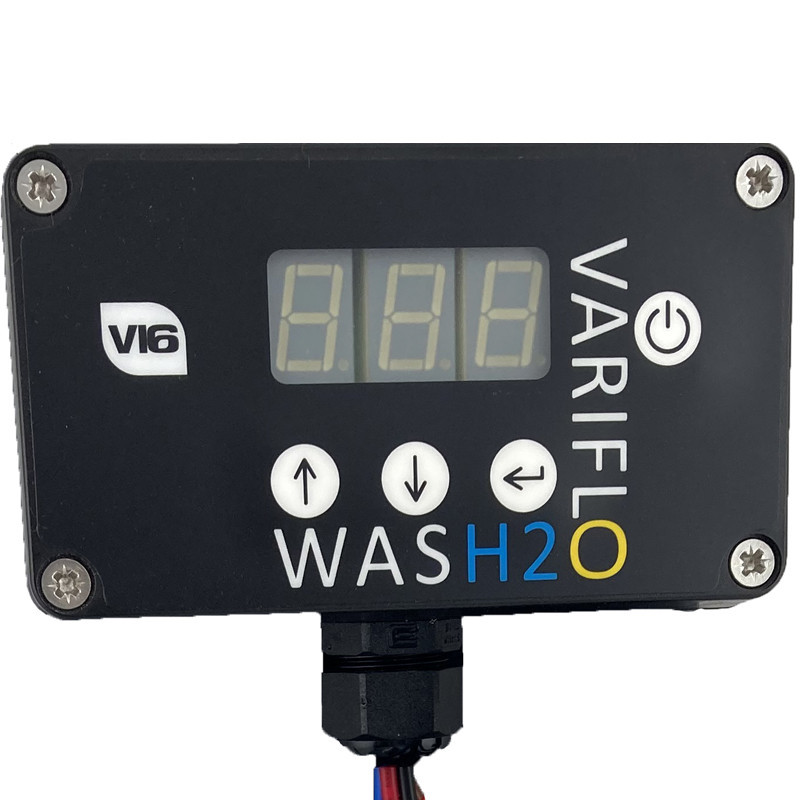  
The most advanced water flow controller on the market for pure water window cleaning systems! The new V16 version comes with great features:
* Pumpsmooth - The advance pump drive system runs the pump much more smoothly and quietly.
* PolarityProtect - The V16 will not be damaged if wired incorrectly.
* PumpPrecision - More precision, more water saving more accurate Dead End detection.
* PumpProtect - The V16 protects the whole system.
* Easy mounting
* Max rated to 15 amps
* Current limiting tech
* Separate on/off button
* Digital flow 0-99
* Battery voltage indicator
* Auto calibration of the dead end detection, improved pump drive electronics and auto compensation.
Use with or without pressure switch and with any kind of hose (microbore, minibore or garden hose)
Suitable for all delivery pumps.
The unit is supplied with a kit of wires, connectors, fuse, fuse holder and instructions.
 Reviews (2) - Review moderation 
---
The customer did not leave a comment.
By Paul S. the 23 Oct 2023
Works well on installation. Hope it lasts longer than the 2 years of the one it replaces.
By Julian W. the 5 Feb 2020