Window cleaning equipment & supplies - UK warehouse
We use cookies on this website. You are free to manage these via your browser settings at any time.

Back

SECTIONS

BUNDLES

BUNDLES

WIDEST SELECTION - BEST BRANDS - BEST PRICES

FREE NEXT DAY DELIVERY OVER £70+VAT
5% OFF OVER £100 +VAT

PRICE MATCH

#

BUNDLES

FEATURED PRODUCTS

New

LONDON SERVICES

WE SELL PURE WATER

Call us on 0203 384 1428

TRADE COUNTER IN LONDON

Services

Come on visit our trade counter in South Wimbledon for your parts, repairs,, custom made installation and van mounted systems

VAN MOUNTED SYSTEMS
Invirtu Hand Foam Sanitiser 600ml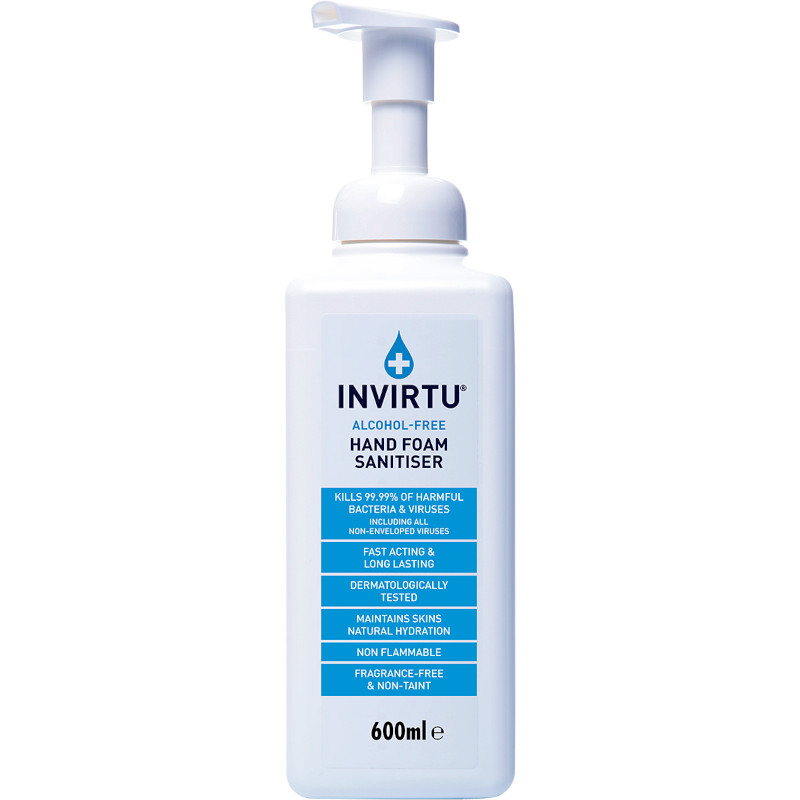  
INVIRTU is the trusted alternative to alcohol-based hand sanitiser, as used by the NHS. Formulated to reduce the transmission of bacteria and viruses and without damaging skin, INVIRTU alcohol free Hand Foam Sanitiser is proven to be as effective as alcohol sanitisers, with many additional benefits. The 50 ml pocket-sized product is ideal for individual use, and the larger 600 ml format is ideal for keeping on desks or at reception for use by staff and visitors.
Features:
Kills 99.99% of harmful bacteria and viruses fast, including enveloped viruses.
Is dermatologically tested and clinically proven not to dry hands with repeated use.
Keeps working when dry to protect against bacteria between washes.
Maintains the natural pH balance of your skin.
Being alcohol-free, INVIRTU is non-flammable
Is colour and fragrance-free, non-taint.
Suited for use with a range of gloves.