Back

SECTIONS

WIDEST SELECTION - BEST BRANDS - BEST PRICES

FREE NEXT DAY DELIVERY OVER £70+VAT
for UK Mainlands


PRICE MATCH

#

BUNDLES

IN LONDON

WE SELL PURE WATER

Call us on 0203 384 1428

TRADE COUNTER IN LONDON

Services

Come on visit our trade counter in South Wimbledon for your parts, repairs,, custom made installation and van mounted systems

VAN MOUNTED SYSTEMS
Clover Defoamer Concentrated Defoaming Agent 5L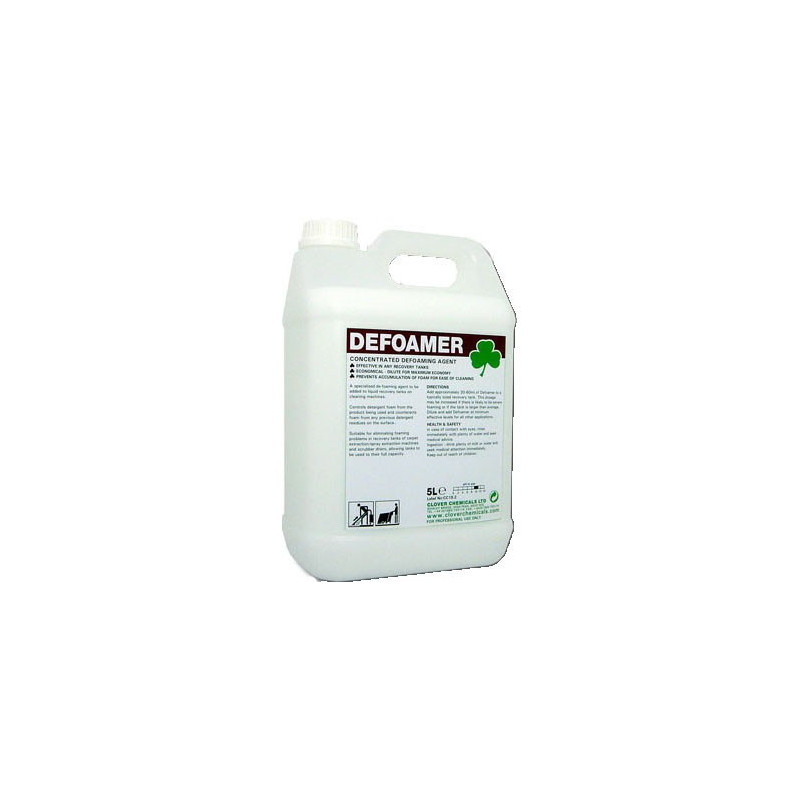  
Prevents accumulation of foam for ease of cleaning
Effective in any recovery tanks
Economical - dilute for maximum economy
A specialised de-foaming agent to be added to liquid recovery tanks on cleaning machines.
Counteracts foam from previous detergent residues.
Suitable for eliminating foaming problems in machinery recovery tanks, allowing tanks to be used to their full capacity.
Use to combat foaming and detergent residues in collection tanks and recovery tanks in carpet extraction, spray extraction and scrubber driers.
* Directions
Add approximately 30-60ml of Defoamer to a typically sized recovery tank. This dosage may be increased if there is likely to be severe foaming or if the tank is larger than average. Dilute and add Defoamer at minimum effective levels for all other applications.