Streamvac Gutter vacuum system 230V with pole and CCTV kit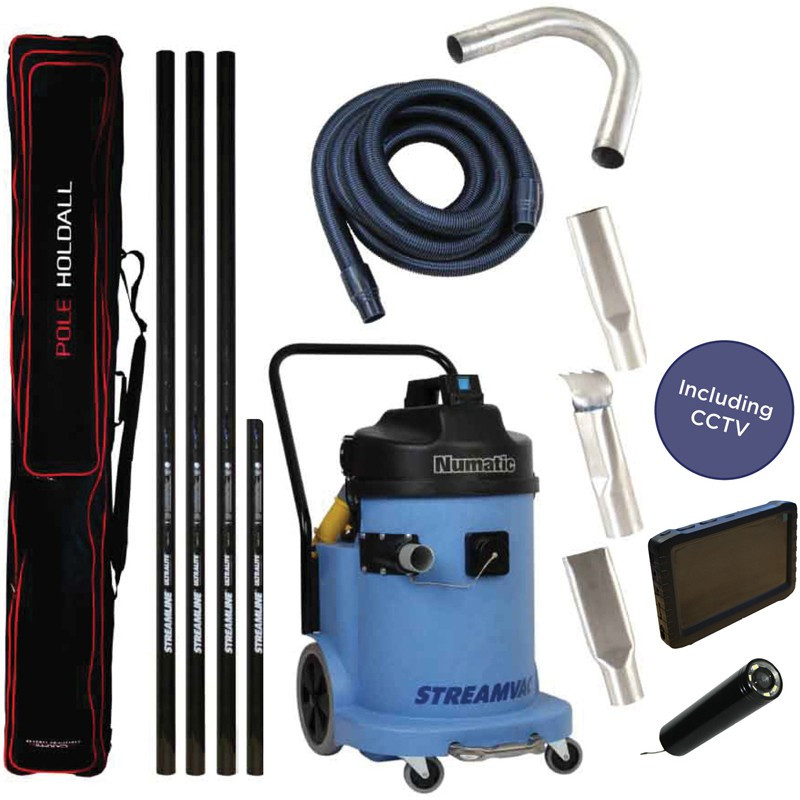  
1906.47 tax excl.
(ex. VAT)
Please allow 2-3 working days
Residential Gutter Cleaning Systems. An ideal complete package for the domestic cleaner with reach up to 15ft (a two storey house). Extension poles available in both aluminium and carbon fibre, with the options of an aluminium swan neck or a flexi-head.

Kit Comes Complete With:

1x Streamvac Gutter Cleaning Vacuum 230V with 2 x 1200W vacuum motors
3 x 5ft Ultralite Modular Carbon Fibre Poles
1 X small section
7.5mtr Vacline Crushproof Hose with rubber cuffs
1 X bag
1x Lightweight Alumium Gutter Atachment
Alumium Gulper & Crevice Tools.
1 X wireless CCTV camera kit
Related articles
Gutter Cleaning

How best to go about cleaning gutters?  What setup is best for me?  Are there any preferred methods to cleaning...
Flash Sale