Back

SECTIONS

WIDEST SELECTION - BEST BRANDS - BEST PRICES

FREE NEXT DAY DELIVERY
OVER £70+VAT (UK Mainlands)

PRICE MATCH

BUNDLES

PRODUCTS

Featured

IN LONDON

WE SELL PURE WATER

Call us on 0203 384 1428

TRADE COUNTER IN LONDON

Services

Come on visit our trade counter in South Wimbledon for your parts, repairs,, custom made installation and van mounted systems

VAN MOUNTED SYSTEMS
Clover Vanquish Heavy Duty Oven/Food Plant Cleaner 5L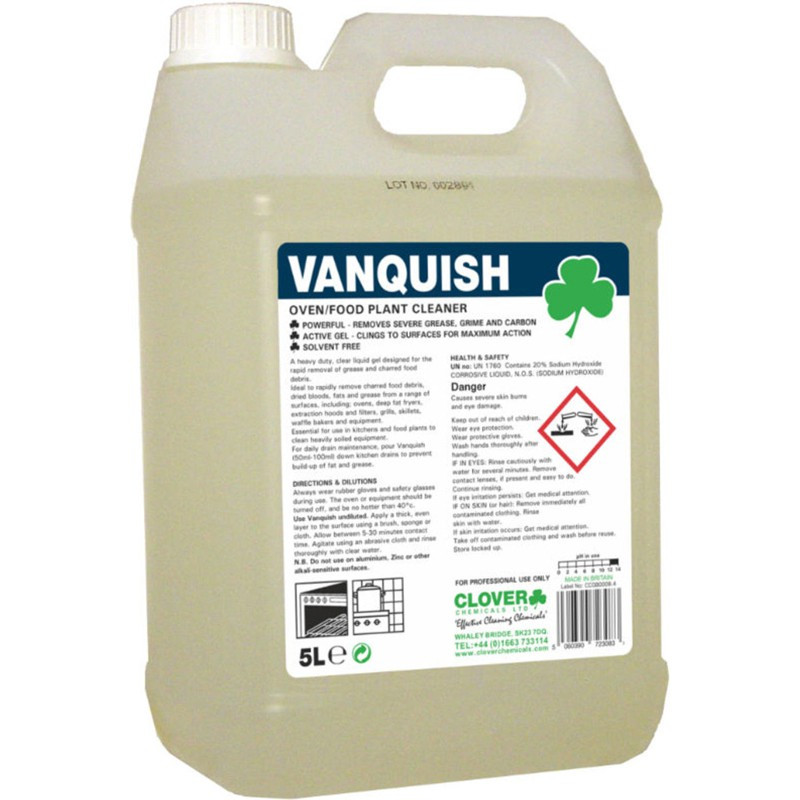  
A heavy duty, clear liquid gel designed for the rapid removal of grease and charred food debris.
A powerful liquid gel, which penetrates, emulsifies and dissolves severe soiling.
Ideal to rapidly remove charred food debris, dried bloods, fats and grease from a range of surfaces, including; ovens, deep fat fryers, extraction hoods and filters, grills, skillets, waffle bakers and equipment.
Essential for use in kitchens and food plants to clean heavily soiled equipment.
 Reviews (0) - Review moderation 
---
There are no reviews for this product yet.
Subscribe to our
Newsletter
Sign up today for exclusive offers. No spam, never. Subscribe our newsletter today!