Clover UB20 Sanitiser Concentrate 2L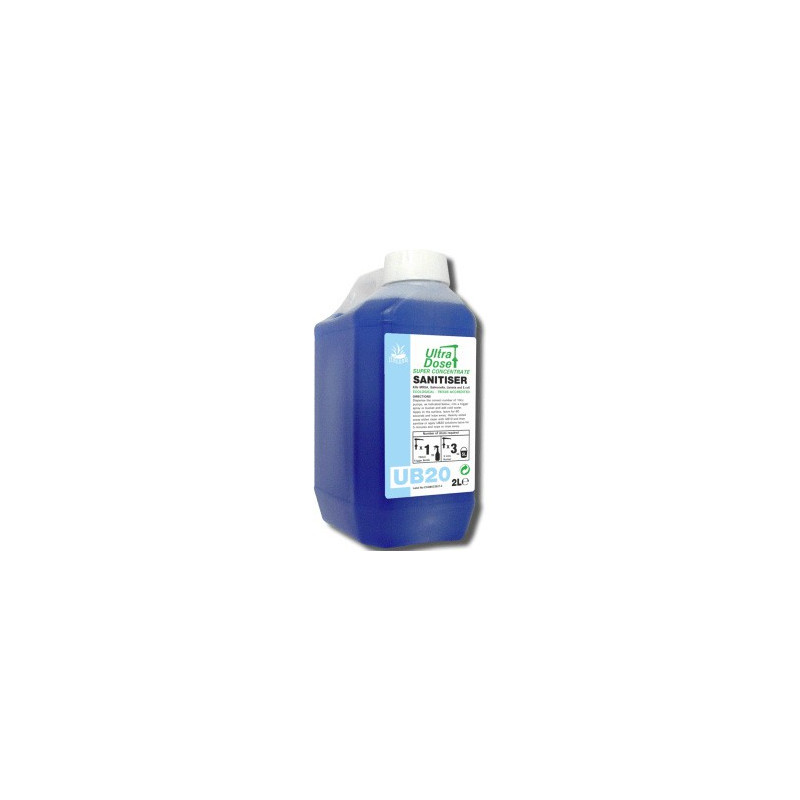  
UB20 is a concentrated sanitiser, designed for use through the Ultrablend 1, Ultrablend 4 and Ultra Dose systems. For use on all hard surfaces to maintain clean and hygienic conditions.
Kills 99.999% of bacteria. KILLS MRSA
Tested to BS EN 1276 at a dilution of 1:200 by an independent laboratory.
Safe for use on stainless steel, galvanised steel, aluminium, copper, bronze, zinc, plastic, glass, stone, PVC and wood.