Back

SECTIONS

WIDEST SELECTION - BEST BRANDS - BEST PRICES

FREE NEXT DAY DELIVERY OVER £70+VAT
for UK Mainlands


PRICE MATCH

#

BUNDLES

IN LONDON

WE SELL PURE WATER

Call us on 0203 384 1428

TRADE COUNTER IN LONDON

Services

Come on visit our trade counter in South Wimbledon for your parts, repairs,, custom made installation and van mounted systems

VAN MOUNTED SYSTEMS
Complete DIY pure water fed pole window cleaning system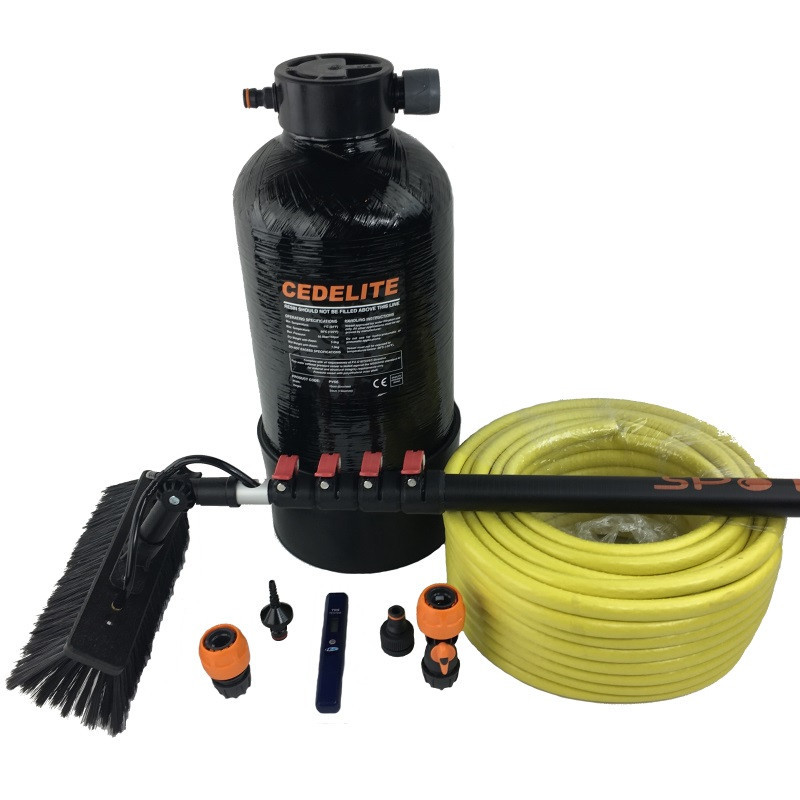  
(ex. VAT)
Please allow 2-3 working days
This kit makes pure water instantly:
Plug your water supply hose to the inlet of the DI vessel, which is filled with purifying De-Ionising Resin, and then connect your water fed pole to the outlet of the DI vessel. You are now ready!
You can check the purity of the water with the TDS meter to make sure it's always 0 ppm. It's as simple as that!
Ideal to clean conservatories, domestic windows, cars, caravans, boats... etc
Features for a complete domestic window cleaning kit:
11L DI Vessel full of DI resin (these have a wider base which is more stable if you are intending to set up your system outside or if you want to move it around)
22ft SPOT-LITE Fibreglass complete water fed pole with double trim brush - ideal for most standard ground and first floor windows
TDS meter
30m 1/2" hose (colour may be yellow, black or clear) - this is to connect your DI vessel to the tap and to your pole
Tap adaptor - this has a 1/2" and 3/4" female thread depending on the thread of your garden tap
Waterstop connector to connect to your tap adaptor
Pole control valve: this goes on the end of your 1/2" hose to connect to the inlet of the DI vessel
Instructions
Data sheet
Choice

Pack

Filtration

DI (resin only)
For limited time only
£79.99
(ex. VAT)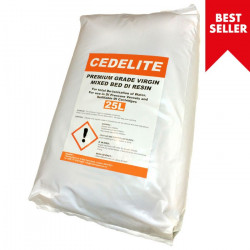 Regular price
£89.88
-11%
Price
£79.99
(ex. VAT)